I had a crazy dream the other night, and my apologies to those that have had to hear me retell it.
Sometimes I'll try to tell my dreams to Amber, and sometimes she will try to tell her's to me, and every time, the difficulty of recounting a dream becomes apparent.
How can something that is so vivid and clear to one person, be so uninteresting and confusing to another?
I think that this comic explains the phenomenon that is "dream recounting," pretty well:
(click comic to see full size)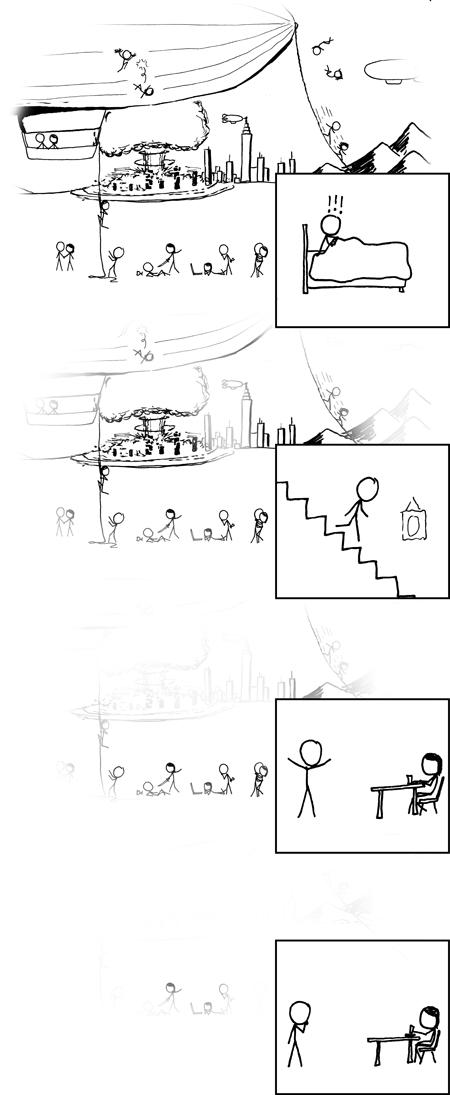 credit